Fences sunscreens are made of wood with a steel structure , aluminum or COR-TEN . They are used on terraces , balconies , instead of canceled or to fence the gardens of the perimeters . The shadings are easily adapted to every need , being able to be made ​​with slats of different sizes , different inclinations and more or less spaced apart .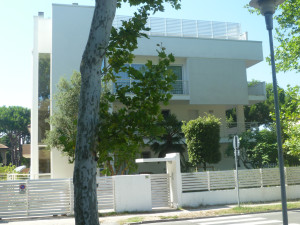 Obviously you can have different colors, from classic wooden to white , meeting the need for integration with other architectural elements of the building .
Give the spaces an original aesthetic result by exploiting the characteristic properties of the wood which does not undergo corrosion by atmospheric agents, preserving , thanks to special treatments to which it is subjected , the original color and the initial beauty .
Fences wooden sunshades are made with an inward curve to prevent outside you can climb on them , also they are constructed to ensure privacy and confidentiality with respect to prying eyes of passers-by or neighbors . In certain cases they can also create areas of shadow going to limit the irradiation of the sun .
Albero Maestro has refined its locking system , reducing the use of various bolts and screws materials , so as to greatly speed up the work on site and leaving the design phase the most laborious part .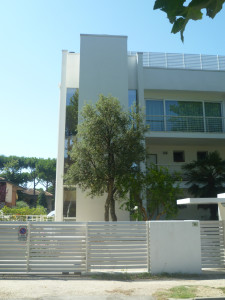 In fact, the product is packaged and sent on pallets or with mounting boxes , real kit also usable by non-specialized laborers who can easily mount the product .
The company , with many years of experience in wood processing , is very familiar with the most suitable materials to the realization of its projects and will advise the client on the choice , combining functionality and style , without sacrificing the economic sustainability of the project!