For panel means a single element shading or a single module that is part of a larger structure . Several Sunscreening panels they can be used on walls or facades of buildings , made ​​with vertical or horizontal orientation and have the purpose of reducing the radiation and to filter the sunlight , with the consequent effect of shadowing environment and more privacy inside the building.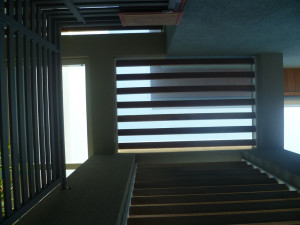 System drapes with solar shading panels can be applied to houses , apartment buildings , in urban construction works , historical buildings or architectural elements and design . These panels are made with wooden slats , whose specific characteristics will vary depending on individual project ; as well as the bearing structure which can be made of steel or aluminum according to the needs of support and the size of the structure.
There are also applications that see these panels used to make sliding sunblind which can be composed of several panels and placed on trolleys with bearings to facilitate the opening and closing . They are often installed on terraces or balconies and perform the traditional function of a curtain or blind , the difference is that instead of being rolled up or swivel it can physically move to limit the entry of the solar rays and protect the domestic privacy.
so structured panels may also have totally different applications , in fact , modified with special devices , perform the function of windbreak panels ; where the horizontal setting of the slats is made to limit and reduce the action of wind and repairing areas from prying eyes.
The solar shading panels made by Albero Maestro are lovingly cared for and studied closely on specific projects , so they can also serve as a decorative element for gardens , terraces and balconies .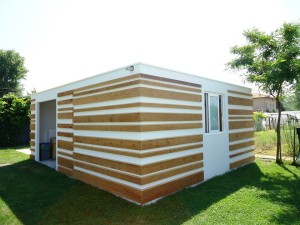 The creation of dimming systems with panels shading takes place after careful study of our technical department, which considers the conditions of the structure and the impact of the new screening system ; This analysis follows the study and design of the installation on buildings , walls or in interior.
The applications do not stop there , in fact the company is open to entry projects in different contexts ; for example , for events and exhibitions , you can take advantage of panels with slats of wood or COR – TEN for especially spectacular pavilions and stands and impact , and we will be happy to advise you and assist you throughout the study and implementation phases and installation.
CONTACT US